Eccentric screw (progressive cavity) pumps
The Types

Standard GVP
Standard pump type convenient for all industrial applications, with capacity up to 240 m3/h and pressure up to 70 bar.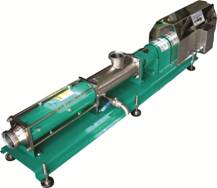 Pump type GVP-BRS
The type of pump which is used for the transport of viscous material with the pace of use from 8-12 working hours per day. Capacity up to 12m3 / h and pressure up to 12 bar.
This type of pump is made in two versions, both stable and mobile (on cart) version.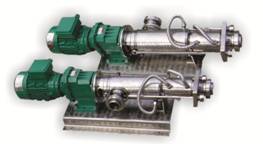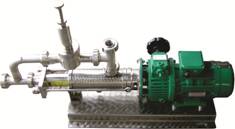 Sanitary Pump GVP-RS
Sanitary pump type intended for food industry and other similar applications. The pump can be quickly and easily disassembled and washed. All the components, which come into contact with the material being transferred, are made of Cr-Ni-Mo steel and are finely processed (polished). There are no unreachable parts where the transfered material can be retained. They are produced to endure pressures up to 12 bar.



Pump for Viscous Materials GVP-K
Pump contains a worm built in the pump housing shaped as a bin with a rectangular flange and frontal connection to the pipeline. It is convenient for transport of materials with lower possibility of flowing and lower contents of liquid phase such as, for example, fruit mashes, fresh fruits with pits (sour cherries, plums, etc.), vine husks, malt, oily pastes, yeast, putty pastes, etc.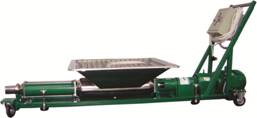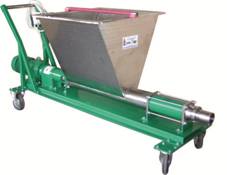 Vertical Diving-in Pumps GVP-VR
They are intended for pouring from the barrels (casks).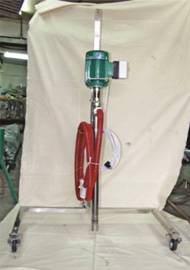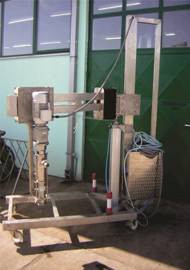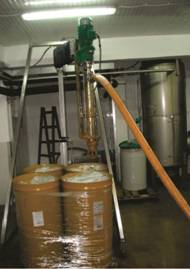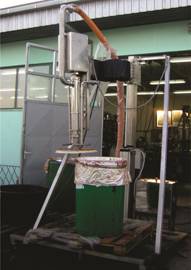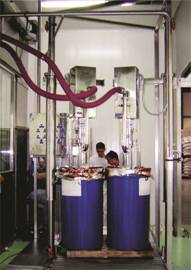 Pump type GVP-G
Pumps for transport of foam -concrete, plaster, concrete, mud and use of wastewater systems.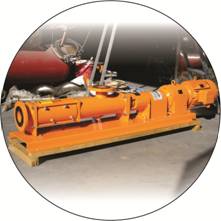 Note All pump types are made in two models, a staionary type and a transportabe type (on barrow).